YIANNI'S HORSE riding ZAKYNTHOS greece
Since time immemorial, humans have found a powerful ally and companion in the horse. This beautiful animal, with its truly majestic appearance, unique strength and unwavering loyalty, has played one of the most important roles in the development of civilization and is behind nearly every cultural achievement up until the recent centuries of human history. We at Yianni's Horses offer you the chance to meet this noble animal since 1980 – you only need to visit our farm and choose what you wish, be it horse riding, carriage rides, riding lessons for both beginners and experienced riders, and many more!
YIANNI'S zante horse riding
zakynthos horse riding YIANNI'S

Our horse farm is a family business that has been operating for more than 40 years, since its beginning in 1980. Four decades of experience and love of horses are our most precious asset for the services we offer. At Yianni's Horses, we provide you with lessons for beginner, intermediate and experienced levels, ideal for those who desire either comfort or challenge – or both! Additionally, we offer carriage rides – which are ideal for your wedding, as well!
YIANNI'S HORSES ZANTE zakynthos
We take pride in our horses – and rightly so! Our horse farm has 50 horses, 6 ponies and 5 traditional carriages. Most of our horses belongs to the Zakynthian breed while all of our horses are bred in our farm, with the utmost respect and love.
ZANTE HORSE RIDING YIANNI'S
Our horses are friends and companions, and are always treated as such. Our horseback riding lessons are being continuously refined and improved, ever since we opened our doors back in 1980. Trust our experienced teachers and form a bond with a majestic horse, while learning (or improving) skills in the noble sport of horseback riding. Afterwards, you can always relax in our snack bar to refresh yourself!
zakynthos HORSE riding YIANNI'S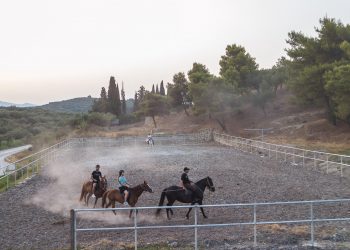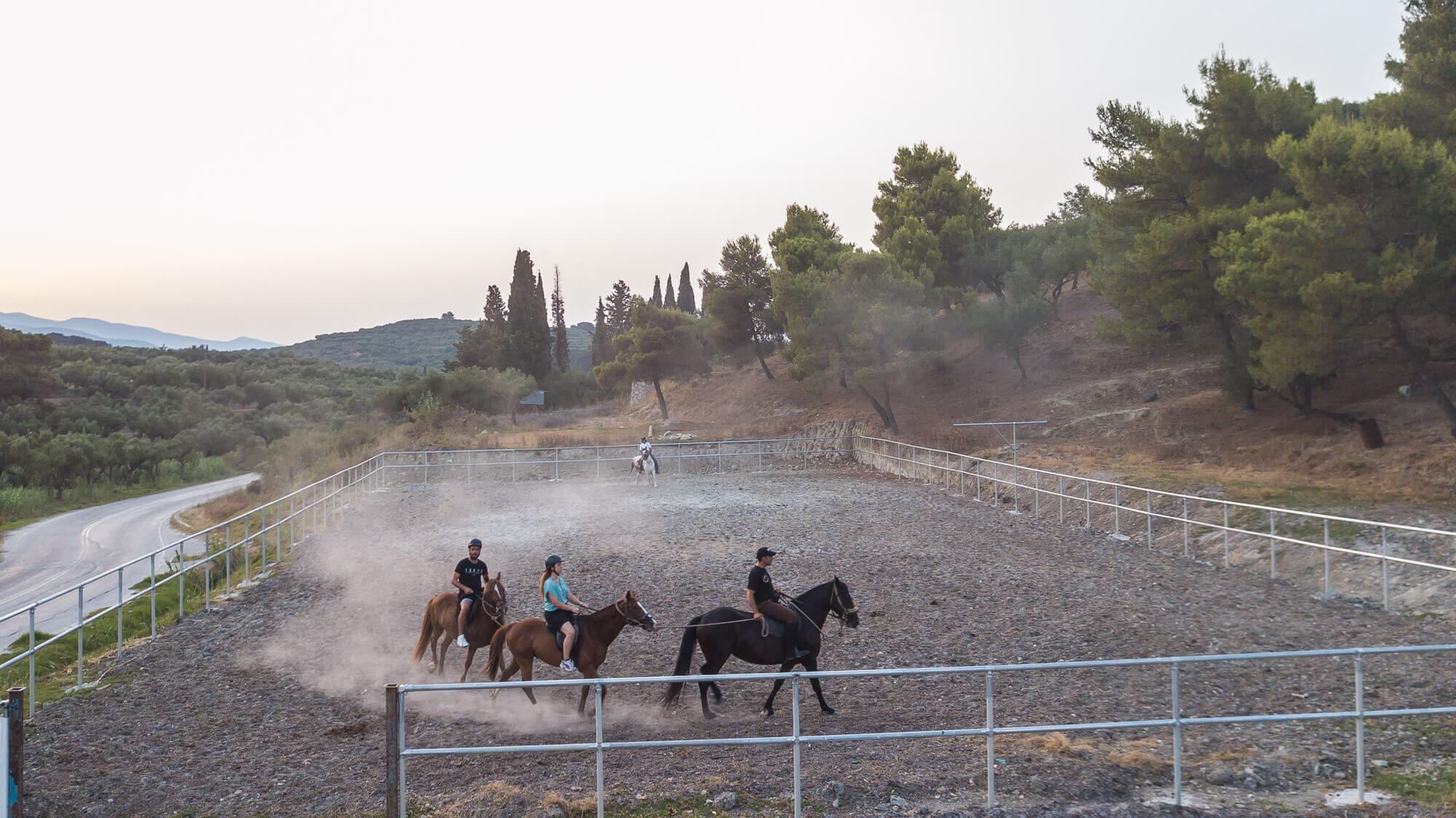 Riding Lessons for Children
One-Hour Ride
Horseback riding in the farm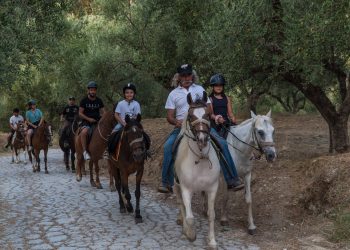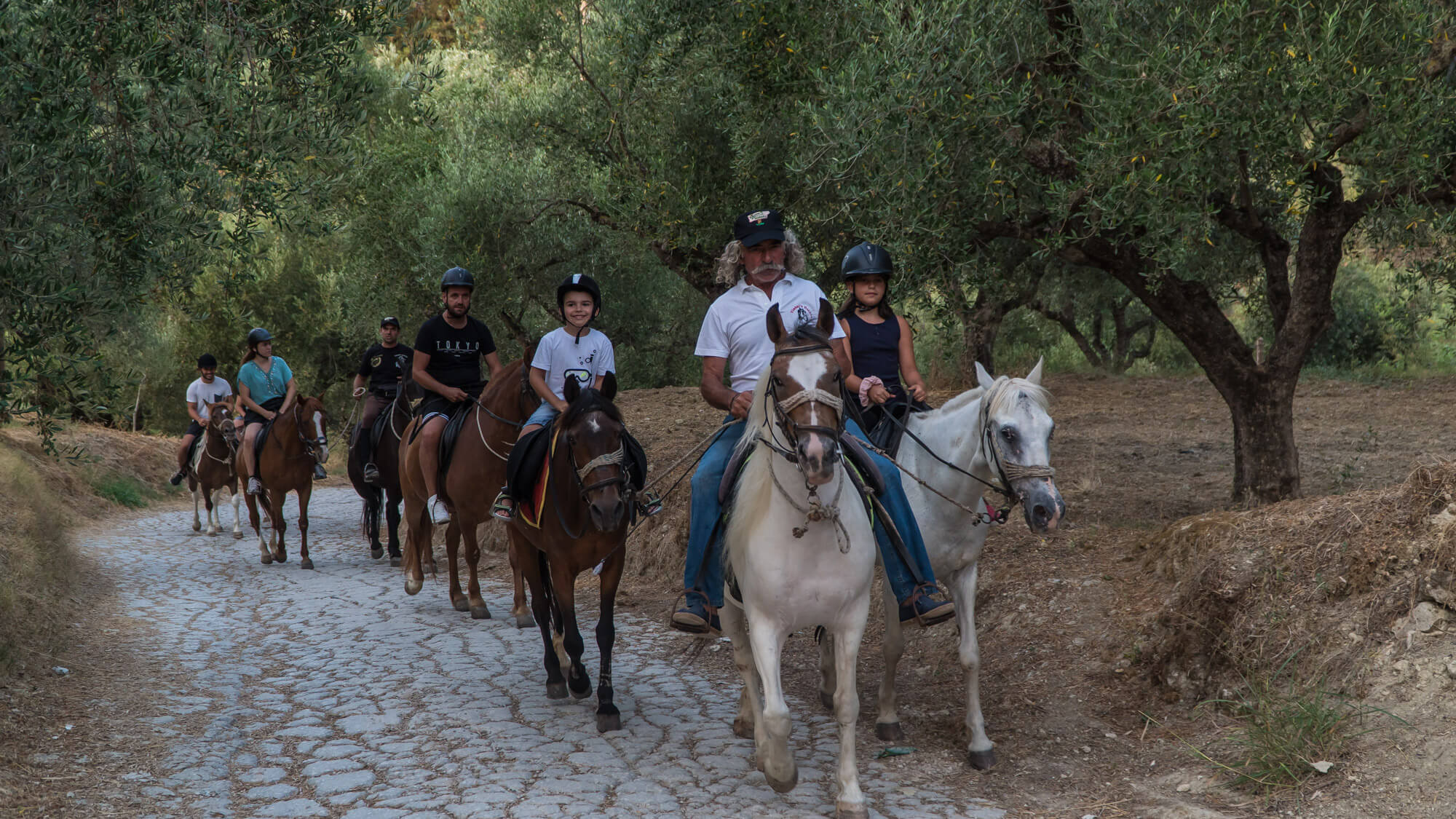 Ride in Nature
One-Hour / Two-Hours Ride
Horseback riding in the surrounding area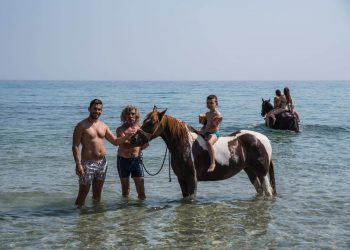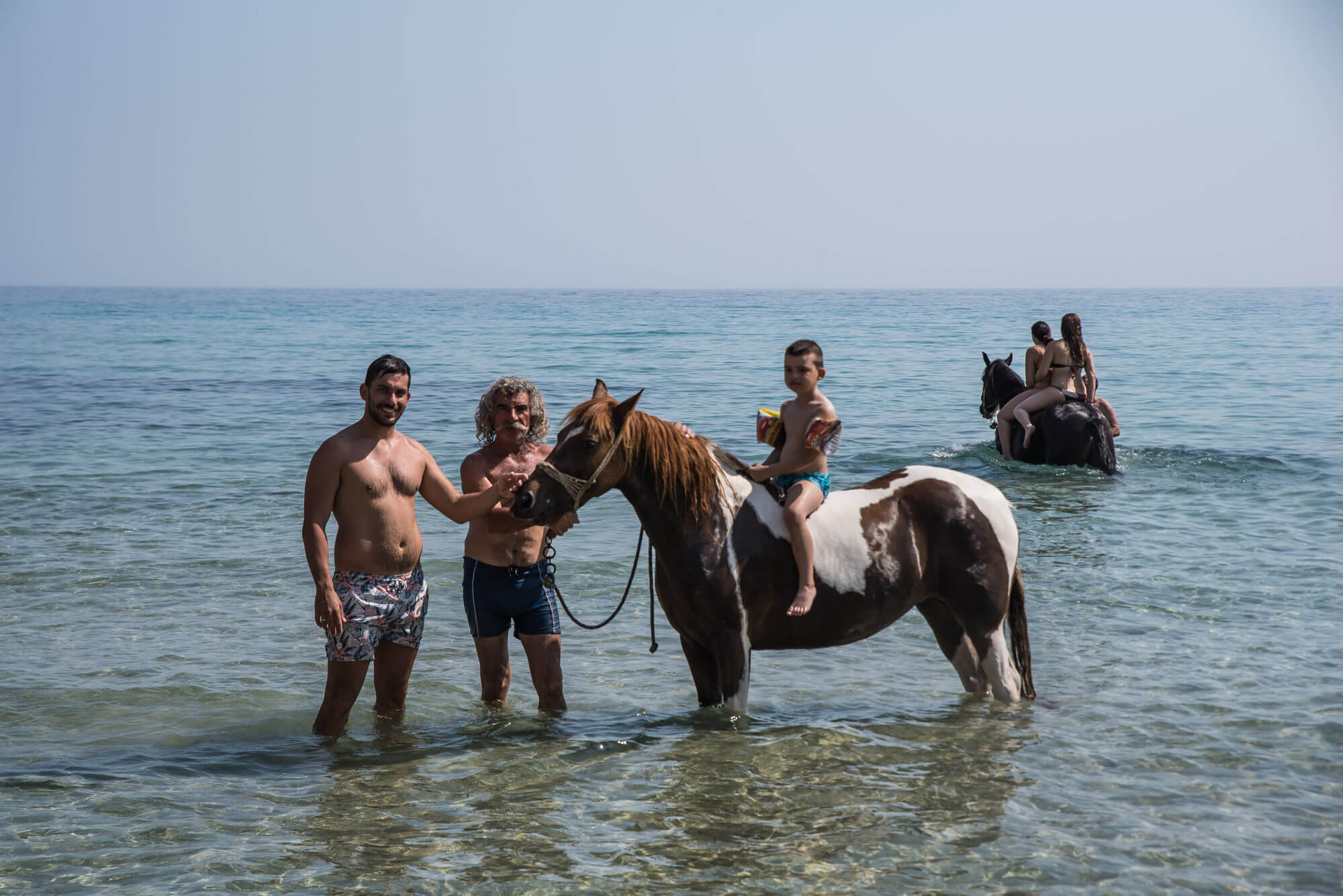 Ride & Swim
Three-Hours Ride
Two hours of horseback riding in the surrounding area

One hour of swimming with the horse
zante horse riding YIANNI'S HORSES

Yianni's Horses is located in Kato Gerakari, a quiet settlement 10km away from the island's capital and just 3.5km away from the tourist resort of Alykanas. Yianni's Horses is surrounded by nature and a serene environment, which adds to your horseback riding experience!